Hospital Room
We have private & shared rooms. All have a bedside table for toiletries, and closet for personal belongings. All hospital beds have a bedside control panel to call members of staff. If you request a private room, we will make every effort to honor that request. You will be asked to sign a form starting that you agree to pay the entire difference between the cost of a private room and the amount might be reimbursed by your insurance company.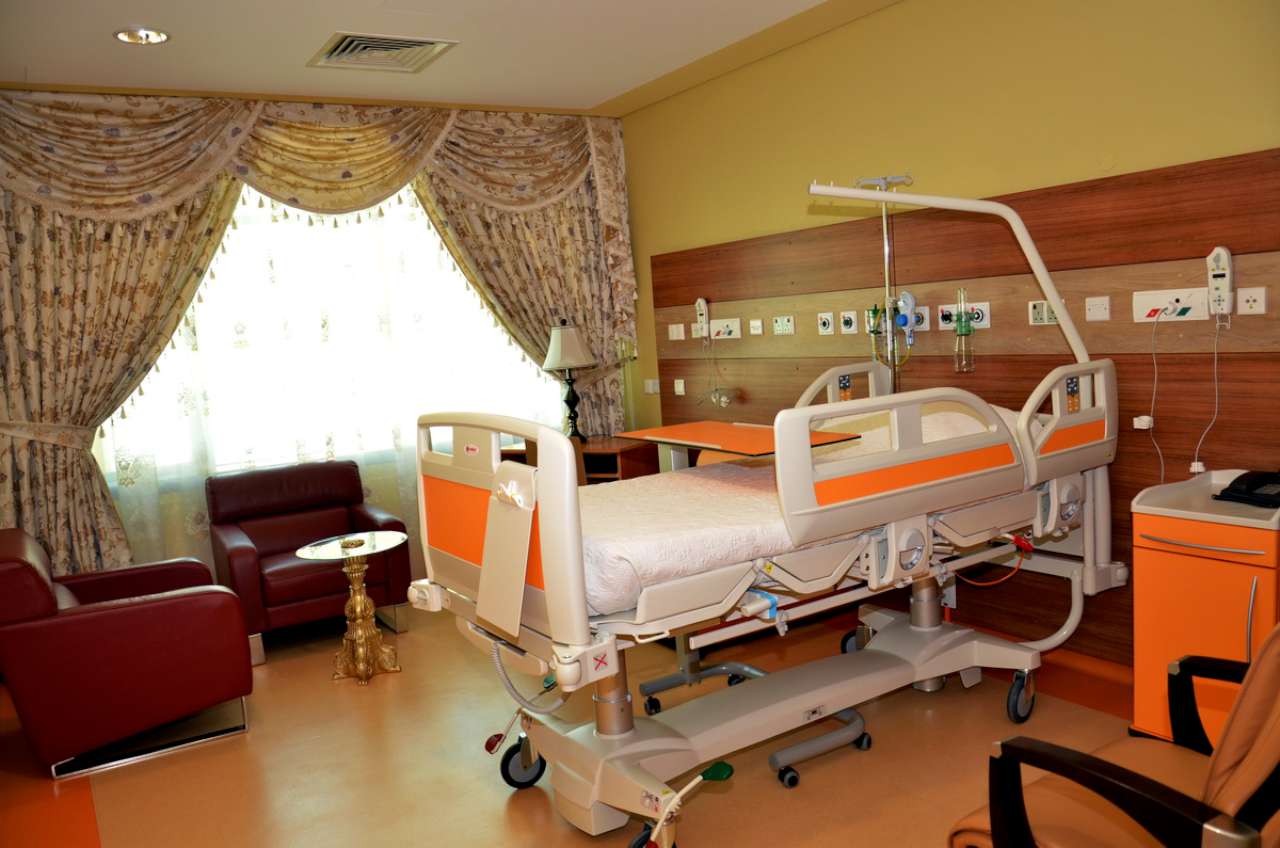 Safety
The safety of our patients is very important to us. You can assist us by carefully reading the information below. Your bed has been designed for your comfort and safety. A member of our staff will show you how to operate the bedside controls. Do not hesitate to ask for assistance when getting in or out of your bed or a chair. You will also be shown how to operate the nurse call system located by your bed. Bedside rails may be put up for your protection. Please call the nurse if you wish to have them lowered.
Meals
Room services are available 24 hours per day for inpatients.Specialized menus for specialized diets are prepared and screened individually by experience dieticians. Guest trays are available upon request.
You will be billed for any room service food, beverages or any guest tray that you order, and this account must be settled at the time of discharge.
Cleaning and Repair
Please inform your nurse if you notice anything in your room that needs repair. A member of our Maintenance Department will be called to make the necessary repairs.
Before your admission, a member of our Service Department will thoroughly clean your room. A member of staff will serve your room on a daily basis to ensure that your stay is a pleasant as possible.
Smoking Policy
Smoking in the Hospital perimeter is prohibited by law.
Telephones
Each hospital bed has its own telephone extensions. You will be told the extension number at the time of your admission. If you are moved to another bed during your stay, your extension number will change accordingly and you will be told the new number. All telephone calls are billed to your account and this account must be settled at the time of discharge.
Hotels and Airline:
Dubai offers a wide variety of hotel options, furnished apartments and airline tickets. However, due to the busy business and tourist lifestyle of Dubai, it is always recommended to book ahead of time.