Iranian Hospital-Dubai nominated for Stage 6 of the HIMSS Analytics Electronic Medical Record Adoption Model (EMRAM)
---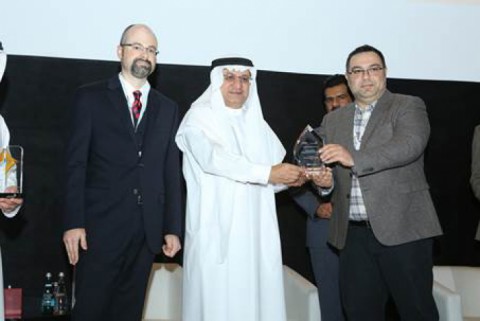 We are proud to announce that Iranian Hospital-Dubai nominated for Stage 6 of the HIMSS Analytics Electronic Medical Record Adoption Model (EMRAM). This is the first time that a hospital from Iran achieves the internationally recognized benchmark.
Iranian Hospital-Dubai has won the award for the topmost rating from Dubai Health Authority (DHA) for progress made in electronic documentation in line with international best practices in integrating information technology for improved patient care and for being the highest score jumper too.
The hospitals were ranked from zero to seven — zero for being completely dependent on paper and seven for becoming completely paperless.
The award places Iranian –Duabi Hospital, among the select group of world-class healthcare facilities that have successfully deployed high level of health IT to significantly improve quality of care and patient safety.
The DHA evaluation of the level of electronic documentation of medical records in hospitals was based on the internationally accepted Electronic Medical Record Adoption Model (EMRAM). Electronic Medical Records (EMR) enable hospitals and clinicians to maintain and track data over digital devices to identify and monitor patients for preventive visits, screening and timely intervention. With the paperless system, authorized persons can update data using the Hospital Management System (HIS) anywhere in the hospital so that doctors, nurses and care-givers have quick and easy access to real-time patient information.
EMR also allows convenient sharing of critical patient information among healthcare providers while safeguarding confidentiality and principles of medical ethics. The EMRAM model provides for access controls on patient data while patients are entitled to get a copy of their medical record and know how it is used and shared.
The results of the Electronic Medical Record Adoption Model (EMRAM) — an international model that measures the level of electronic medical records adoption — were revealed on Wednesday at a Dubai Health Authority (DHA) event.
Stage 6 institutions have established clear goals for improving safety, minimizing errors, and prioritizing IT implementations. We are hope to be validated for stage 6 by HIMSS survivor team very soon.