Iranian Hospital Convention Center Inaugurated
---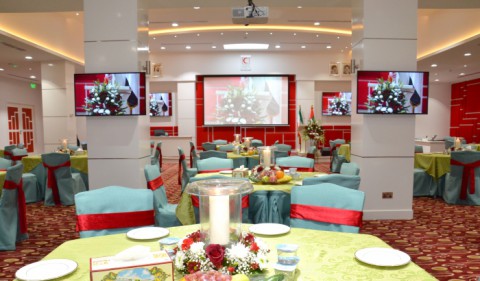 On the occasion of celebrating the birthday of Prophet Muhammad (peace of Allah be upon him& his family), Iranian Hospital-Dubai Convention Center (IHDCC) has been inaugurated .
The Hall infrastructure is 500 square meters and its capacity is about 120 to 250 persons and equipped with top of the line facilities like IP based system for lighting & sound & recording and playing back ceremonies that is very useful in Seminars, Exhibitions, or any kind of gathering and also has Wi-Fi system that can be used to broadcast online and communicate directly with universities and medical centers throughout the world.
There is also a Cafeteria beside the said Center to cater all the people who will be part of any event. IHDCC is located at the Ground Floor, old building of Iranian Hospital Dubai.