FREE thyroid function test (FT3, FT4 and TSH hormones)
---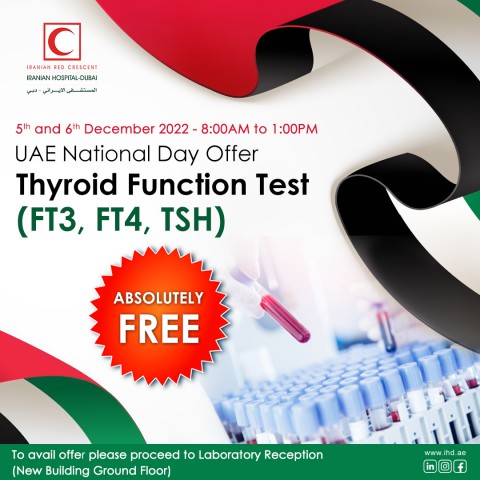 Iranian Hospital Dubai wishes the UAE a very happy National Day 2022.
As the UAE celebrates 51 years of union and success, we take the opportunity to offer our clients an Absolutely FREE thyroid function test (FT3, FT4 and TSH hormones)- 5th and 6th December 2022.
Happy UAE National Day.