Eid Special Basic Health Check-UP
---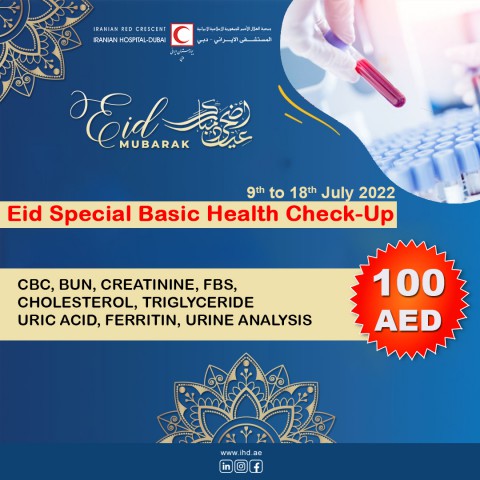 On the auspicious occasion of Eid-al-Adha, avail our Basic Health Check-Up package offer.
The package is a Preventive Health Check-Up package that is ideal for men or women, screening for the early detection of health issues including diabetes, dyslipidemia, and kidney dysfunction and blood disorders.
What preparation is needed for this check-up?
Fasting is required for about 10 - 12 hours before the sample collection. Consumption of water is permitted.
Offer valid in Iranian Hospital Dubai and it's affiliated Safa polyclinic in Al Quoz.
Offer valid from 9th to 18th July 2022.