A Celebration on "World Prematurity Day " in Iranian Hospital, November 17,2015
---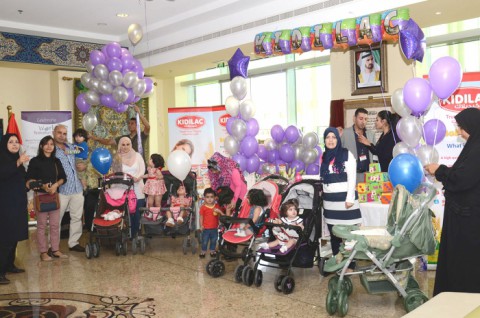 On Tuesday November 17- 2015, Iranian Hospital commemorated "World Prematurity Day" by hosting a fun celebration for the premature babies who have survived over the past couple of years.
These little babies, along with their family members, participated in this ceremony and after registration, they had complete check up by Pediatrics Clinic Nurses and then they were visited by Hospital Neonatologists.
This event was a happy celebration for the babies. There was a big cake and decorated tables, with "World Prematurity Day" logo, Purple balloons and special gifts for the premature babies who were born in Iranian Hospital in two recent years.
Some Baby Nutrition Companies accompanied Iranian Hospital in This day.
"World Prematurity Day" is observed on 17 November each year to raise awareness of preterm birth and the concerns of preterm babies and their families. Approximately 15 million babies are born preterm each year, accounting for about 1 in 10 of all babies born worldwide.