Dr. Reza Ebadi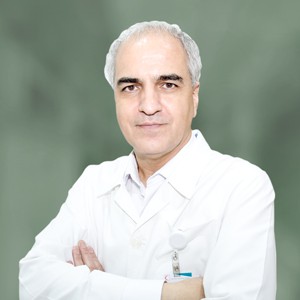 Specialist in Infectious Diseases
Infectious Diseases Clinic
Dr. Reza Ebadi can help you with ...
Viral infections
Bacterial infections
Fungal infections
Fever and Infection
Parasitic infections
Fever and Neutropenia
Fever in immunosuppress patients
Treatment of sexual transmitted diseases
Treatment of all types of hepatitis
Treatment of Covid 19
Treatment Of Malaria
Treatment of Tuberculosis
Consultation for HPV and HPV vaccination
Consultation for HBV and Pneumococcal and ZOSTER VACCINE
Management and Treatment of Diabetic Foot Wounds
Management of Fever Unknown Origin
Management of Sepsis and Septic Shock
Management of Food Toxicity
Treatment of Pneumonia
Treatment of sinusitis and otitis media and gastroenteritis
Biography
Dr Ebdi has over 25 years of experience in thousands cases for the care and treatment of COVID-19 and flue,
His clinical expertise in care of numerous infectious diseases includes:
• Hepatitis
• Endocarditis
• Bone and musculoskeletal infections
• Skin infections
• Respiratory and gastrointestinal infections
• Infections in pregnancy
• Infections in Tuberculosis
• Infections in Malaria
• Infections in Brucellosis
• Management of infections in HIV and immunosuppressive patients
• Management of infections after surgery
• Management of MDR infections and sexually transmitted diseases.

Membership:
Society of Infectious Diseases specialists of Iran

Awards:
• Selected as the top physician by the Iranian medical council organization 2011.
• Acknowledgment from the president of the relief committee for 19 years of visit and treatment of
deprived patient.
• Receiving a certificate of appreciation from Arezu charity for struggling for free cure for deprived
cancer patients.

Presentations:
• Numerous Training lectures for physicians and medical staff for decades.
• Oral lecture (presentation of one case of Lepra lepromatous in patient with lymphoma background) in
international infectious diseases Congress Dec 2002.
• Oral lecture (Prevalence Survey of hyponatremia in patients hospitalized with TB in Tehran Imam Khomeini Hospital 1998 _2000) in international Internal diseases Congress March 2003.
• Author of "Control and prevention of infection in operating room" book.
• Author of "Tattoo and its side effects" book.
• Preoperative antibiotic prescriptions protocol for infection prevention in Bazarganan hospital.
• Appropriate antibiotic treatment protocol for treatment of common infections in patients admitted to
Bazarganan hospital.


Education
1987 - 1995
Medical Science University , Kashan
M.d General Physicians
1998 - 1999
Medical Science University, Tehran
Mph (Master Of Public Health)
1998 - 2002
Medical Science University, Tehran
Medical Board Certified In Infectious Disease
Experience
2002 - 2011
Imam Khomeyni Hospital , Pars Abad
2016 - 2022
Treata Hospital , Tehran
2016 - 2021
Payambaran Hospital , Tehran
2012 - 2022
Bazarganan Hospital , Tehran