Dr. Mohammad Semsar Kazerooni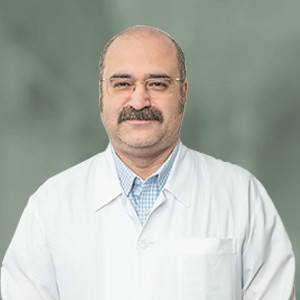 General Practitioner
English
Persian
French
Arabic
Hindi
Dr. Mohammad Semsar Kazerooni can help you with ...
Fever
Hypertension
Diabetes
Biography
I am Dr. M. Semsar Kazerooni, Licentiate of the Medical Council of Canada in 2011, working at ER department of Iranian hospital for more than 8 years as a General Physician. I have been appointed as the Head of Emergency Department since December 2021. I have more than 22 years of work experience in General Medicine/Emergency in different countries. I am the holder of LMCC, Australian Certificate of Advanced Standing, MOH and DHA.
I have also been appointed as the Medical Manager of the Hospital since May 2018 till April 2019, added to all my previous responsibilities. I have been appointed as a member of counseling committee of the hospital since November 2021.

Education
2013 -
Dubai Health Authority, Dubai, United Arab Emirates
Medicine
2013 -
Ministry Of Health , Dubai, United Arab Emirates
Medicine
2012 - 2013
Australian Medical Council, Amc, Certificate Of Advanced Standing, Australia
Medicine
2011 - 2012
Licentiate Of The Medical Council Of Canada (Lmcc), Canada
Medicine
1992 - 2000
Shiraz University Of Medical Sciences, Shiraz, Iran
Medicine
Experience
2018 - 2019
Iranian Hospital Dubai, Dubai, United Arab Emirates
Medical Manager, Member Of Leadership Team, Head Of Medical Tourism Committee
2014 -
Iranian Hospital Dubai, Emergency Department, Dubai, United Arab Emirates
2013 - 2014
Pardis 24Hr Specialty Clinic, Emergency Department, Shiraz, Fars, Iran
2012 - 2013
Dr. Faghihi (Saadi) University Hospital, Icu, Shiraz, Fars, Iran
2011 - 2012
Dr Mehran Fereidooni( Baharestan) Clinic, Fars, Iran
2008 - 2011
Jewish General & Royal Victoria Hospitals, Affiliated To Mcgill University Also Alpha-Medic Medical Clinic, Montreal, Quebec, Canada
2002 - 2008
Dr. Semsar Private Clinic, Kazeroon, Fars, Iran
2000 - 2002
Khesht 24-Hr Remedial And Hygienic Center , Kazeroon, Fars, Iran