Dr. Abdulreza Heidarizadi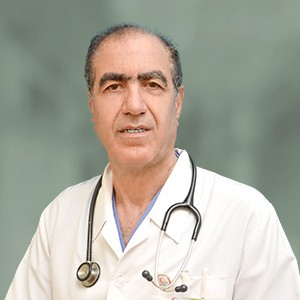 Specialist in General Surgery
Dr. Abdulreza Heidarizadi can help you with ...
Obesity
Hernia
Laparoscopic Surgery
Acute Care Surgery
Biography
Dr. Abdolreza Heidari Zadi is a specialist in general surgery, advanced laparoscopic and bariatric surgery. He graduated in 1993 and completed his masters in general surgery at Tehran University. He joined Milad Hospital at Tehran and worked there as an advanced laparoscopic surgeon, he then joined Iranian Hospital at Dubai in 2005 as a consultant laparoscopic surgeon. He has helped in developing the department of laparoscopic surgery. He presently has been appointed as the head of the department of surgery.

He has performed more than 5000 laparoscopic surgeries. His main interests include obesity surgery, gastric bypass, gastric banding, sleeve gastrectomy, gastroplication and recurrent/complicated abdominal wall hernia.

He is an international member of Society of American Gastrointestinal and Endoscopic Surgeons (SAGES).

He has also attended the following courses in laparoscopic and endoscopic surgery:
-Intensive and advanced courses in laparoscopic digestive surgery with Professor Jacques Marescaux at IRCAD (2008, 2009)
-Laparoscopic adjustable gastric banding with Doctor Frering at Clinique la Sauvegarde in Lyon, France (2008)
-Advanced laparoscopic Bariatric Surgery at Lievenbergs Hospital – Bergen op Zoom in the Netherlands, Maxima Medical Centre – Eindhoven in the Netherlands, Martinus Hospital – Dusseldorf Germany (2011)
-Intensive course on transanal endoscopic microsurgery (TEM) with Prof. Dr. Manncke at the Prima Vista – Richard World Academy, Knittlingen (2013).