Pathology Conference held in Iranian Hospital
---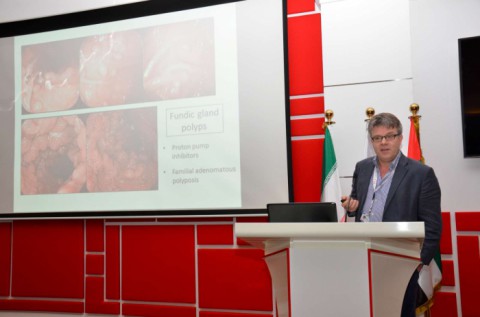 We are proud, as an organization, to have hosted the first pathology conference in the Iranian hospital on Saturday (12th March 2016). 
The conference was a one day program featuring two internationally recognized consultant gastrointestinal histopathologists; Professor Marco Novelli and Dr Adrian Bateman, who joined us from the United Kingdom, to share their experience and expertise in the field of gastrointestinal pathology with our audience. 
The conference addressed a mixed audience including, histopathologists, gastroenterologists, internists, surgeons, nurses, technologists and students. 
We were pleased to host an enthusiastic audience both from various government and private scientific/medical organizations in the UAE as well as our own medical/surgical personnel.
Additionally, It was gratifying to note that the agenda of the seminar covered a wide range of very interesting subjects relating to the field of gastrointestinal pathology. 
We are confident that this conference is the first of many more stimulating educational programs to be organized by our organization.