All general and specialized wards (except ICU, CCU, VIP, and "Operation Theaters":
Hospital visiting hours for all general and specialized ward and areas (except ICU, CCU, VIP, "Operation Theater" OT) are from 10 am until 9 pm.
Visitors will be permitted to meet a hospital patient when the time is comfortable for the patient as well as nursing and medical staff. (Visitors are allowed only during hospital visiting hours.)
When visiting hours are over, it will be announced over the PA system. All visitorsare asked to leave the hospital thereafter.
If special visiting hours are needed, check in advance with the nurse in-charge of the ward. Visiting hours are unrestricted for relatives of patients in critical or terminal (end stage) conditions.
No age limitation is applied.
Wash your hands before visiting patients. This should be a 45 to 60 second vigorous scrub using plenty of soap and running water. Hand washing is considered the most important way to prevent the spread of the germs (Infection). Waterless hand rinses (Hand Rub) also are acceptable.
Do not visit if you have signs or symptoms of an infection. If you are ill, you should not visit a patient at the medical center and give the patient a call instead and plan something special after his or her discharge. Any visitor exposed to or having a communicable disease (tuberculosis, measles, mumps, rubella, pertussis, impetigo,the flu or a cold) should not visit patients.
Limit the number of visitors to two or three at each time and keep visits brief.
The length of the visits shall not be extended beyond the length of hospital visiting time.
Children may visit if accompanied by an adult. Children are not allowed to play in the halls or other areas at the hospital.
Visitors should also not sit on the patient's bed, touch wounds or medical equipment. No smoking permitted or use of mobile phones.
Flowers for patients are welcome, except in Intensive Care Unit (ICU) or when patient is allergic to pollen, which may promote the disease.
Visitors should leave the room if the nurse or another member of the healthcare team needs to administer any treatment.
Visitors wishing to provide food for their patient should get permission from the patient's nurse in-charge of the ward at any time.
Immediate family or guardian would be allowed to stay overnight with the patient with prior approval from the in charge nurse in a private room or in a semiprivate room if only one patient occupies the room. Sleeper chairs will be provided upon available. Visitors are asked to never sit, lie or sleep on either the patient's or the unoccupied bed in a semi-private room, except for parents staying with a child under twelve years of age.
ICU & CCU
Visiting hours are 10-12 and 17-20
May visit 15 minutes out of every hour.
Children under 14 years of age, special visit permission required.
VIP
Visiting hours are not limited at VIP wards but the above- mentioned general patient safety issues apply to those wards too. In-charge nurse of VIP ward can ask visitors leave if indicated at any time or can ask for identification of visitors specially for overnight stay.
OT (Operation Theater)
Visiting at OT is not allowed at any time, unless the written permission of the
hospital director in special occasions.
Waiting Areas
Several waiting areas are available for families, friends and other visitors.Also places for changing and feeding the baby.
Patient Status Information
You have the right to confidentiality and to limit who may be given information about your status. You may indicate to the admission or the Nursing staff that no information is to be shared about your condition or that you do not wish to have visitors. You may also specify who can or cannot be given information about your health status.
Family or friends may call your ward to enquire about your status. If you have the patient in one of the Intensive care Unit, only calls from your immediate family members will be accepted.
Parking
Parking is available for all the visitors to the Hospital, where you have more than two hundred car parking .

Taxis
Booking taxi is available at the customer service of the Hospital.
Gift Shops
Located on the ground floor by the main entrance the shops have many novelty and "must – have" items. Service include magazines, confectioneries & photo development.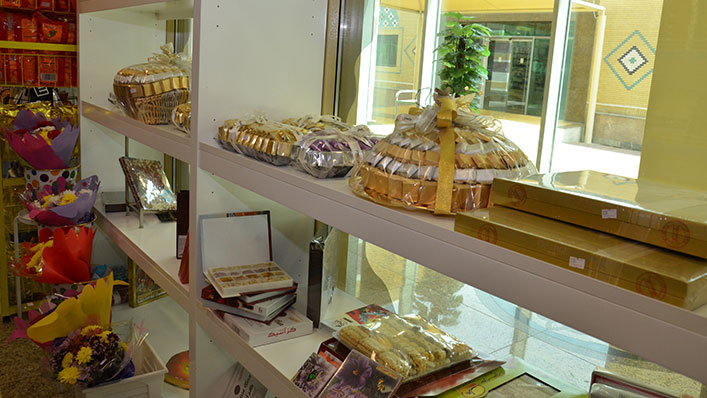 Coffee Shop
Located on the ground floor by the main entrance the shops have many kind of drinks and some cookies and cakes.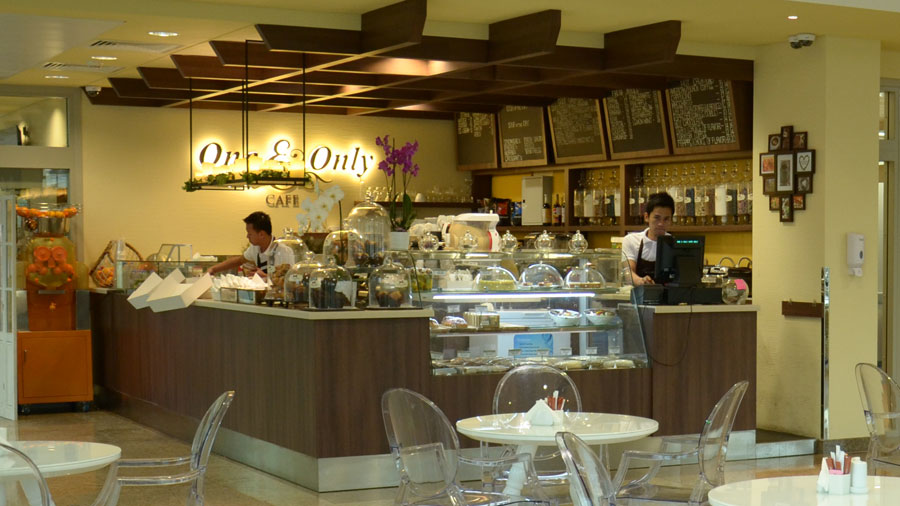 Lost & Found
Lost and founds is located in the security office at the main entrance to the hospital. Any Security officer can assist you in the procedures to follow to claim lost items.
Mails
All deliverable and mails should include the patients name, room numbers and the Hospital address.
Iranian Hospital
Post Box. 2330
Dubai, UAE
ATM
There are two ATM machines in the main lobby of the new building and outside of the old building.
Recently the ATM machine of EmiratesNBD Bank with cash/cheque deposit service has been available inside the hospital.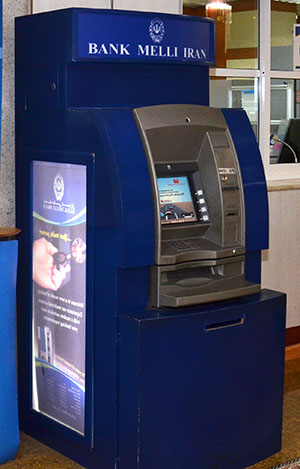 Outpatient Pharmacy
The outpatient pharmacy is located on the ground & fills prescription from IHD doctors only.You will need to take the prescription given to you by your doctor.Out patient Pharmacy offers 24 – Hr service.
Patients Financial Services
The billing officer in the IP billing counter will provide the information about hospital biling and is located in the ground floor.
Costumer Service Department
The Patients Relations Officer is responsible for managing the hospital's patient complaint process. The officer serves as a liaison between the patient and the hospital and is available whenever you need assistance.
Your Health Record
Your health records serves as the basis for planning your care, provides a means of communication between the professionals talking care of you, and gives documented evidence of the courses and treatment of your illness. The contents of your health record are confidential and are only released to third parties such as insurance companies, government agencies and employers, if the hospital has the written permission to do so. Information from your health record may be released to other doctors, health facilities or professionals concerned with your future care without your permission, unless you specifically tell us not to release information to anyone.