Iranian Hospital held a campaign entitled "Obesity Awareness Day"
---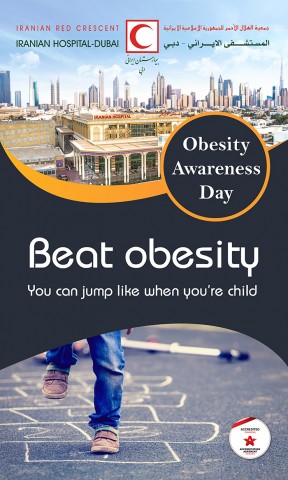 Iranian Hospital-Dubai with Johnson and Johnson company held "Obesity Awareness Day" campaign on May 20, 2017 from 08.00 am to 08.00 pm.
In this campaign, about 250 person evaluated, and in addition to testing their BMI, attended in the campaign to increase awareness of Obesity.
In addition, Education Department held educational session for public and staff , a presentation was given by: Dr. Heidarizadi ,entitled "Obesity, Side effects and Treatment"at IHD Convention Hall.