Iranian Hospital Dubai Signed an Agreement with Liaoning Chamber of Commerce
---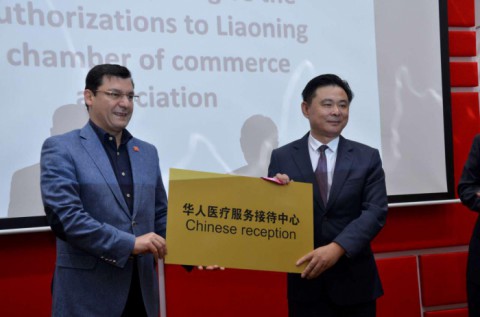 Iranian Hospital Dubai signed an agreement today June 18, 2016 with Liaoning Chamber of Commerce to develop new bilateral business collaboration with potential Chinese investors, companies in field of medicine, medical technology, health tourism and trading.
Dr. Kamran Afsharian promise that Iranian Hospital will be providing a well-organized, best, reliable and most advance health care facility not just too all the Chinese in Dubai but also to the Chinese medical Tourist that wanted to seek medical treatment.
Mr. Ye Wei Fan, Director of Liaoning Chamber of Commerce in UAE is pleased that Iranian Hospital is establishing a well-organized and complex healthcare center for Chinese citizens in the Middle East, and specially UAE. He is also expecting that this agreement will develop bilateral exchange of knowledge and service in the field of latest state of the art healthcare technology not only for Chinese community in Dubai and UAE but in larger scales between two countries of Iran and China.
According to BQMagazine.com as of year 2015 the Chinese Residence in UAE is around 200,000.00 and Iranian Hospital Dubai is looking forward to give them the utmost medical Service.