Conference: Diagnosis & Different Available Treatments for Osteoporosis
---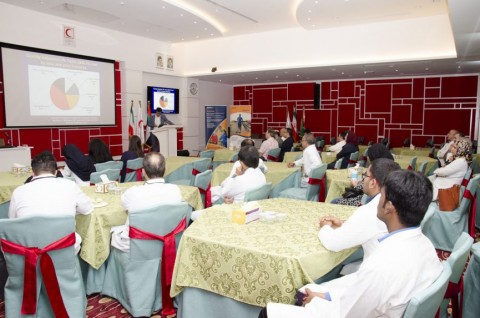 The Iranian Hospital Dubai Successfully held a conference on Diagnosis & Different Available Treatments for Osteoporosis, May 13, 2017. It was attended by Iranian Hospital's physicians and nurses.
Professor Serge Ferrari is Full Professor of Medicine at the Faculty of Medicine, University of Geneva, Switzerland.
He is also Head of the Clinical Service and Research Laboratory of Bone Diseases at the Department of Internal Medicine Specialties, Geneva University Hospital. Professor Ferrari obtained his medical degree from the Faculty of Medicine, University of Geneva in 1989. He trained in internal medicine and pathophysiology at Geneva University Hospital, and subsequently as a research and clinical fellow in bone diseases and endocrinology at Deaconess Hospital in Boston, USA. Professor Ferrari was the nominated Instructor in Medicine at Harvard Medical School, Boston, USA in 2000 and was also the recipient of a Professorship grant from the Swiss National Science Foundation in 2001. Professor Ferrari is Chair of the Council of Scientific Advisors of the International Osteoporosis Foundation, Past-President of the Swiss Bone and Mineral Society, and current Vice-President of the Swiss Association against Osteoporosis. He is a member of the editorial board of several scientific journals including Osteoporosis International and Bone. Professor Ferrari has published over 200 articles and book chapters in the field of osteoporosis and, bone and mineral metabolism.