Breast Cancer Awareness Month
---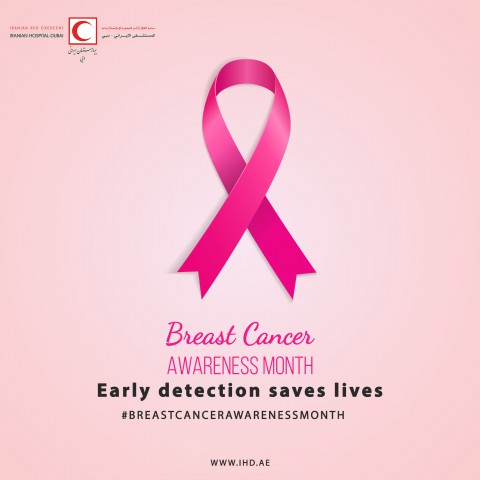 Breast Cancer Awareness Month
October is Breast Cancer Awareness Month, dedicated to highlighting the importance of breast cancer awareness, education and research. We at the Iranian Hospital aim to get as many people as possible involved in raising awareness and support for prevention, early detection and treatment of this disease. Breast cancer is by far the most common cancer in women worldwide, both in the developed and developing countries. In low- and middle-income countries the incidence has been rising up steadily in the last years due to increase in life expectancy, increase urbanization and adoption of western lifestyles. Currently there is not sufficient knowledge on the causes of breast cancer, therefore, early detection of the disease remains the cornerstone of breast cancer control. When breast cancer is detected early, and if adequate diagnosis and treatment are available, there is a good chance that breast cancer can be cured.
Wear it pink
The Iranian Hospital is holding a campaign for breast cancer awareness (27-31 October 2018). This Breast Cancer Awareness Month do something great- wear pink!
A future where women don't have to live in fear of breast cancer.
A future where women get to watch their children grow up. And create a lifetime of memories with the people they love.
A future where, by 2050, every woman who develops breast cancer lives.
With every bit of pink we wear, every pink party game we play, every pink cake we bake and every pink bucket we shake, we're making that future possible.
For us the month of October is about more than just raising awareness of breast cancer, it's about taking action to save lives
Our successful breast cancer awareness highlighted the importance of breast awareness, education and research.