Announcement
---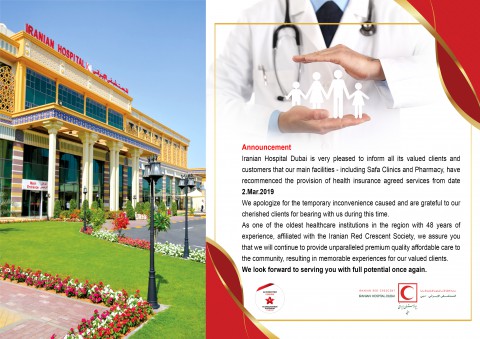 Announcement 
Iranian Hospital Dubai is very pleased to inform all its valued clients and customers that our main facilities - including Safa Clinics and Pharmacy, have recommenced the provision of health insurance agreed services from date 2.Mar.2019    
We apologize for the temporary inconvenience caused and are grateful to our cherished clients for bearing with us during this time. 
As one of the oldest healthcare institutions in the region with 48 years of experience, affiliated with the Iranian Red Crescent Society, we assure you that we will continue to provide unparalleled premium quality affordable care to the community, resulting in memorable experiences for our valued clients. 
We look forward to serving you with full potential once again.