Dr. Sameer Abbas Ahmed Sajwani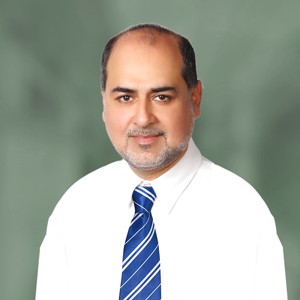 Paediatric Cardiology
Dr. Sameer Abbas Ahmed Sajwani can help you with ...
Paediatric Cardiology
Biography
Dr. Sameer is a consultant paediatrician with over 20 years experience in the field of Paediatric Cardiology. His work is focused on the assessment and management of congenital and acquired heart disease and cardiac arrhythmias. He performs and the interprets the following cardiac investigations: echocardiography, ECG and holter monitor.
He is also a paediatric cardiologist at Latifa hospital, the oldest paediatric cardiology centre in UAE. He is a founding member of the Nabadat initiative, which provides paediatric cardiac services worldwide in collaboration with Shaikh Mohammed bin Rashid Charity and Humanitarian Establishment. He also maintains strong ties with reputed specialty units in the UK such as Great Ormond Street Hospital to provide the highest standard of care to his patients.