No
Saturday - Thursday:
8:00 am-2:00 pm, 5:00 pm-9:00 pm
Friday:
Closed
Saving your baby's cord blood is an once-in-a-lifetime opportunity to capture the powerful stem cells that could help protect your baby's health in the future.
Stem cell therapy is currently being used to successfully treat more than 80 diseases and there are currently 35,000 cord blood transplants performed worldwide. This field of elite science is rapidly evolving backed by prestigious research and clinical trials.
Cord blood banking involves collecting the blood from your newborn baby's umbilical cord in a safe and painless process that usually takes less than 5 minutes which is done right after birth and once the umbilical cord is cut. The cord blood sample is then sent to the laboratory in London (UK), undergoes processing and then frozen in cryogenic storage tanks for long-term preservation of 25 years and more.
Iranian Hospital provides this exclusive service to all expecting parents at an exception rate. The expecting mother needs to be booked by the Obstetric/Gynecology department and must use the delivery services of the Iranian Hospital.
This service is provided in collaboration with a UK-based cord blood bank called Smart Cells International. Smart Cells is the leading cord blood banking service in the Middle East: UAE, Lebanon, Egypt, Kuwait, Saudi Arabia, Pakistan, Bahrain and Oman; as well as partners in South Africa, Nigeria and Hong Kong.
Smart Cells is the first private UK stem cell storage company to have released stored stem cell units in treatment of children with life-threatening illnesses. They have released the greatest number of samples for use in successful transplants from the UK.
---
For further details about cord blood banking services in the Iranian Hospital download the brochure below.
---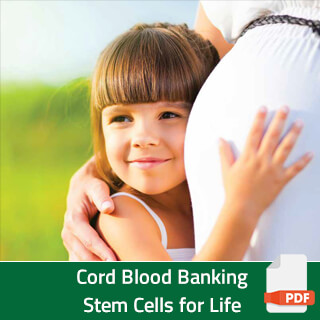 ---
For further information about the company Smart Cells International use the link provided below:
---

---