Dr. Bachar Aboubaker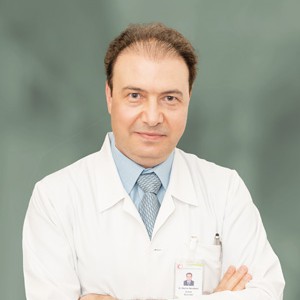 Specialist in Orthopedics
English
Arabic
Russian
French
Dr. Bachar Aboubaker can help you with ...
Knee arthroscopy
Shoulder arthroscopy
Knee replacement
hip arthroplasty
pediatric orthopedic
musculoskeletal tumors
Hand Surgery
trauma and fractures
Biography
11/2012 – till now:
Working in Iranian hospital in Dubai as orthopedic surgeon. During this time, the work was covering planned operations in hip arthroplasty, pediatric orthopedic cases, musculoskeletal tumors, and hand surgery urgent operations for all kinds of trauma and fractures (see the attached Log book operations).
The work in the clinic was covering small operations under local anesthesia in small operation rooms for outpatients.
Education
1984 - 1990
Pirogov Medical Institute (Russian State Medical University), Moscow
Medicine
1990 - 1991
Russian Medical University Hospital , Moscow
Registrar In Department Of Traumatology And Orthopedics
1998 - 2003
Al Kindi University Hospital , Aleppo, Syria
Traumatology And Orthopedic Surgery (Syrian Board)
Experience
2012 -
Iranian Hospital Dubai, Dubai
Orthopedic Surgeon
2004 - 2012
Aleppo Hospital, Estishari Hospital, My Own Private Clinic, Syria
Orthopedic Surgeon
1992 - 1998
French Company Cgg , Syria
Emergency Doctor