Dr. Roya Pourghorban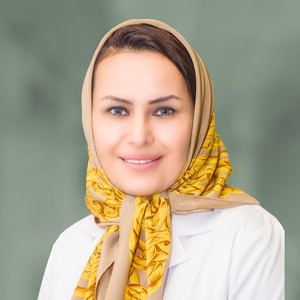 Specialist in Obstetrics and Gynecology
Obstetrics and Gynecology
English
Persian
Arabic
Turkish
Dr. Roya Pourghorban can help you with ...
Obstetrics
Gynecology
Biography
Dr Roya Pourghorban received her medical degree from Tehran University of medical Sciences in 1996 and continued her residency program and received her Board certificate in Obstetrics and gynecology and infertility from Tehran University of medical Sciences in 2001. She has over 19 years post graduate experience in this field from Iran, Kuwait and U.A.E. She holds DHA Licenses as Specialist Ob & GYN and Specialist Reproductive Medicine and IVF. In the past 20 years, she has been dealing with very high risk pregnancies and performed more than 3000 vaginal deliveries and c/sections.
Dr. Roya established her first private Medical practice in 2003 at "Day Medical Tower" related to well-known Day hospital in Tehran/Iran which operated until 2009, when she left Iran to join a Leading IVF Center in Kuwait and later from 2011 she has been practicing in Dubai/U.A.E .Although she has subspecialty in infertility treatment, Dr. Roya Pourghorban still enjoys delivering pregnant patients by NVD ,C section ,VBAC or breech delivery and doing gynecological surgeries as myomectomy and hysterectomy.
For infertility treatment Dr Roya is consulting patients and starting ovarian stimulation in Iranian hospital and she is affiliated with Health Plus fertility center to do OPU and ET in their facility .
In cosmetic Gynecology. Dr Roya has more than 15 years experience in doing all type of vaginal tightening procedures and using PRP and fillers for intimate area rejuvenation.