Dr. Nita Zaji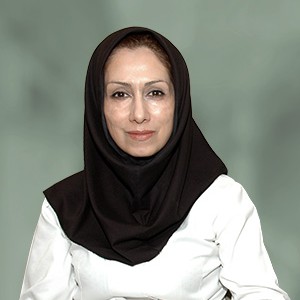 Specialist in General Surgery
Dr. Nita Zaji can help you with ...
Breast surgery
Gallbladder stone
Hernia
Anorectal diseases
Hemorrhoid
Obesity of abdomen
varicose
Biography
She is a senior General Surgeon with long experience of Breast surgery, laparoscopy and managing varicose veins.
In field of Breast she is dedicated herself into oncoplastic techniques which is managing all the breast cancers using cosmetic surgeries. She also use Sentinel Axillary Lymph Node surgery in those patients who need it. She has membership of American Society of Breast Surgeons.
In laparoscopy she has valuable Diploma in Minimal Access Surgery from World Association of Laparoscopic Surgeons. She has good experience in all types of minimal invasive surgeries like laparoscopic hernia repair, laparoscopic cholecystectomy, Laparoscopic repair of perforated peptic ulcers, laparoscopic appendectomy, diagnostic laparoscopy and did more than 2000 cases of laparoscopy.
Due to Patients demand she has performed more than 5000 cases of anorectal diseases including hemorrhoid, fissure, rectal prolapse and anal fistula. Using the latest techniques like Laser ablation, Stapler hemorrhoidectomy, Doppler guided hemorrhoidal artery ligation, Transanal hemorrhoid dearterialization, Rectoanal repair proctoplasty and mucopexy.
She is also managing varicose veins using Endovenous Laser Ablation which is a quite new era in treatment of varicosis.

Education
1994 - 1998
Kermanshah University Of Medical School, Kermanshah
General Surgeon
-
World Association Of Laparoscopic Surgeons,
Diploma In Minimal Access Surgery
-
Tehran, Tehran, Iran And Milan, Italy
Advanced Education In Breast Surgery
Experience
2004 -
Iranian Hospital Dubai,
General Surgeon And In Charge Of Breast Clinic